17 Dec 2019
Worst vs Best: Top 5 Robot Vacuum Cleaner for 2020
Are you tired of cleaning your home yourself? Then you should go with robot vacuum cleaners. A gift from the technology to make your smart home smarter. We collected the best and worst part of our handpicked five robot vacuum cleaner. We hope you will find the best robot vacuum cleaner within your budget after completing the article. Skip to the Best on Amazon.
As everyone is focused to tell you the best side of a best robot vacuum cleaners, we focused on the worst parts so you can take your decision more precisely.  Some of these are cheap robot vacuum cleaner comparing their features and quality.
Best Robot Vacuum Cleaners Comparison Table
Robotic Vacuums

Worst Side

Best Side

Ratings

Buy Now


Eufy RoboVac 11+(Power Boost)

May trap itself on Mats
Timer mode isn't user friendly
No memory sensor

Cheap Price
Around 100 minutes Runtime
3-Point Cleaning System and very quiet
A+ Customer Service

4.5/5
Check Price & Availability
Our Review

ILIFE V5s Pro

Not suitable for busy household.
Not good for removing cats hair
Not good at cleaning carpet

Very Cheap Price
Best Robotic Vacuum comparing the price
Around 150 minutes Runtime
Cute Design
Schedule Cleaning
Self-charging

4.1/5
Check Price & Availability
Our Review

iRobot Roomba i7

Makes very loud noise
No direct charging port
Virtual Wall sometime got stuck

Wi-Fi Connectivity & Works with Alexa devices
Voice-activated
Schedule Cleaning
Auto-Adjust Cleaning Head
Two main cleaning brushes
Self-charging

4.1/5
Check Price & Availability
Our Review

ECOVACS DEEBOT N79

Bad customer service
Gives wrong signals
Not Alexa compatible

Wi-Fi Connectivity
100 Minute Battery Life
Schedule Cleaning
Smart Motion Navigation & 3-Tier Cleaning System
Two main cleaning brushes
Self-charging

4.3/5
Check Price & Availability
Our Review

Neato Botvac D80

Awful Feature Design
Make light scratch on dark tile floors

D shape body makes easier to clean corners
It follows a unique pattern while cleaning
Not stuck often
Schedule Cleaning
Self-charging

3.7/5
Check Price & Availability
Our Review
As the smart home devices price getting cheaper and cheaper it's time to take your housekeeping to the next level. We have tested these devices around various furniture of our room also the carpet so we can take the decision of the best and worst parts of our handpicked top 5 robot vacuum cleaner. Also, the other things that come with the product such as Accessories, APP etc.
Why not traditional vacuum cleaners?
Whether you want to use a robotic or traditional vacuum cleaner, there is one thing in common: both are used to clean your home, right? When it comes to traditional vacuum you have to do the cleaning yourself while using robotic will do this for you automatically. But you can't replace the traditional cleaners as they very good at cleaning, grabbing anything, has bigger bin and price is very very cheap comparing robotic cleaners.
However, as we know "Time is money" so it's worth to use robot vacuum cleaner as it will save your time to do all the floor cleaning shitty stuff yourself. Simply robotic cleaners are for busy people who do not have the time to do floor or carpet cleaning stuff.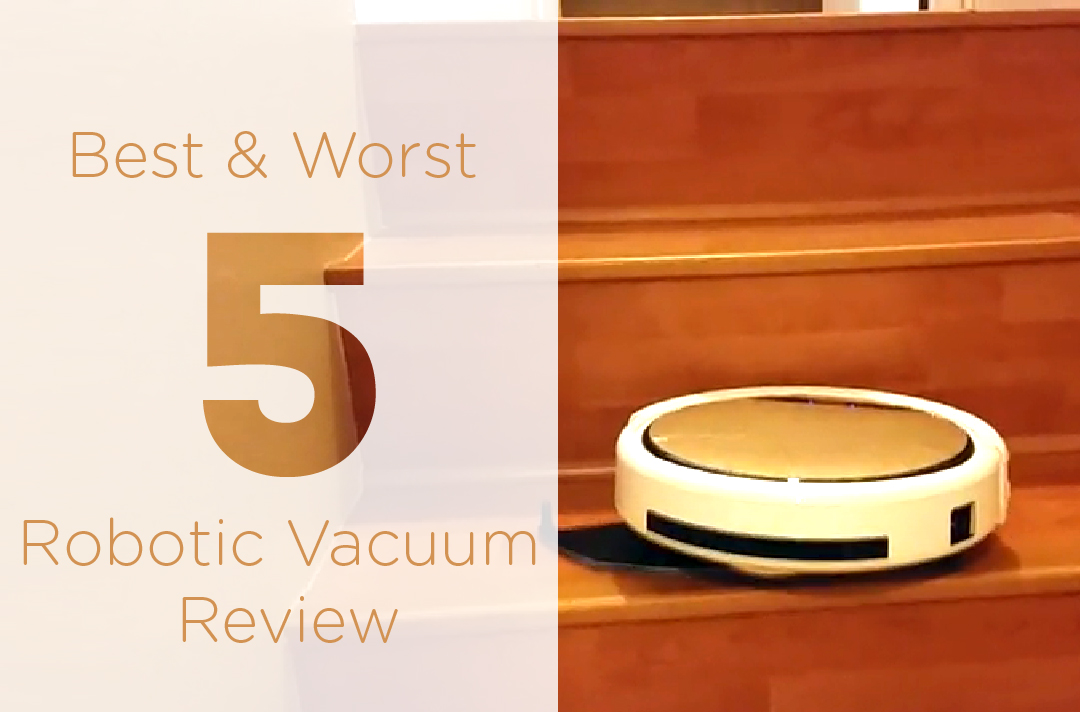 Looking for automatic vacuum cleaners? Here are our top  5 picks!
We've tried to explain the best and the worst part of these below products. We hope you can find the right one by checking each one.
Eufy RoboVac 11 + (Power Boost) Review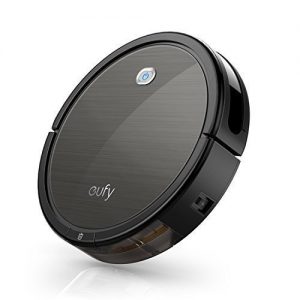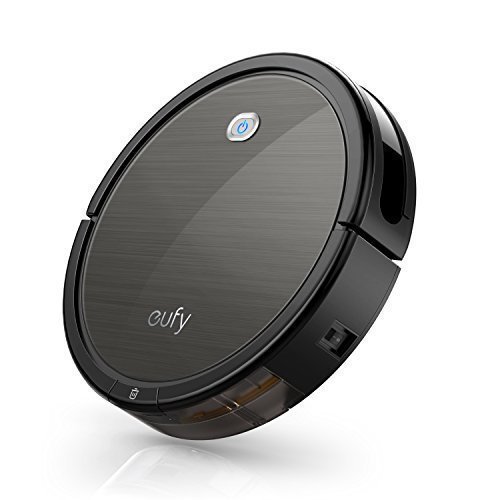 Power Boost Technology supported Eufy RoboVac 11+ has already caught the attention of Home Owner. Whenever it needs extra strength to do the task it bost it's power automatically. And one common question is, can it give a ride to your cat? The answer is, Yes!
Below we have shorted more about this vacuum cleaner. Hope you found this useful.
Features
RoboVac 11+ comes with an equipped HEPA filter system that is 24% larger than other robots.
It tackles low- and medium-pile carpets with ease because it possesses larger wheels.
It is the cheapest robot and readily available.
Check Eufy RoboVac 11+ latest price on Amazon
ILIFE V5s Pro Review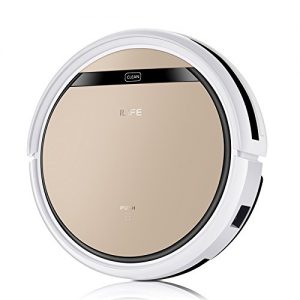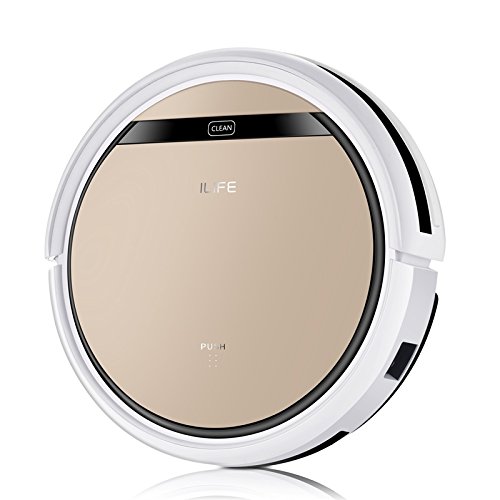 The mopping feature and the low price of ILIFE V5s Pro make it stand out from others.  It used the advance i-dropping technology which makes it to do the mopping more efficiently and effectively. One of the worst side of this product that we found is, it's not good for cleaning pet hair. So if you have pets in your house, think before you buy it! Check out more about the product below:
Features
It is less expensive and effective.
No additional fee for shipping and delivery takes less than 2 weeks.
It has bilingual operating instructions that are detailed with more revealing English part and a German language.
There is a remote control for controlling the suction robot
No adapter is necessary because it has EU charging cable via the charging cable without charging station
It also has a small brush for cleaning HEPA filter, 2 more spare brush heads already attached to the suction robot and dust chamber, a 0, 3 l large dust chamber, a mop for wiping and a 0.3 l water tank.
The most remarkable feature of ILIFE is its attractive golden color with its lightweight.
Check ILIFE V5s Pro latest price on Amazon
iRobot Roomba i7 Review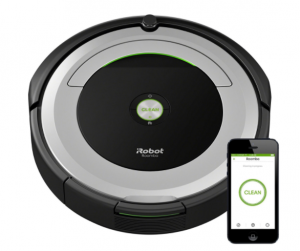 If Apple is the god of making Smart Phones then iRobot is the god of making vacuum cleaners! Each of their vacuums is top notch, it was hard for us to find the worst side of this product. However, we think there is something that iRobot still needs to work on. Such as adding a direct charging port, Reducing the noise of latest 600 series products. Read below to get to know it better about this robot vacuum cleaner.
Features
Relatively affordable and is easily controllable via phone app.
Compatible with Amazon Alexa and Google Assistant voice commands.
It supports Wi-Fi connectivity.
It has a circular shape with silver color.
At the top of the vacuum is a clean button that starts, pauses, and ends each session.
It has a removable dustbin that is located at the back of the bot.
It has a charging dock and a dual-mode virtual wall beacon.
Check iRobot Roomba i7 latest price on Amazon
ECOVACS DEEBOT N79 Review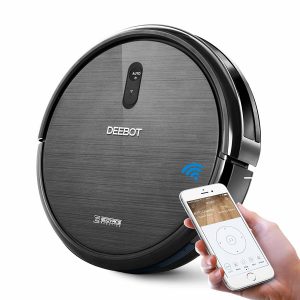 When it comes to providing great customer support or after sale support, ECOVACS isn't up for that. They should improve their service for the customers. Comparing to the other vacuums we mentioned in this article, we found that ECOVACS has the worst customer service. Overall their product quality is good. Below you can learn about this robotic vacuum.
Features
 It is cheap and widely available in the market.
It can be controlled remotely using a Smartphone.
It possesses a Wi-Fi connectivity.
Its battery is made up of 2,600 mAh Lithium-ion battery which runs for about 100 minutes.
It has a warranty of 1year, unlike other robots which may or may not come with a warranty.
Check ECOVACS DEEBOT N79 latest price on Amazon
Neato Botvac D80 Review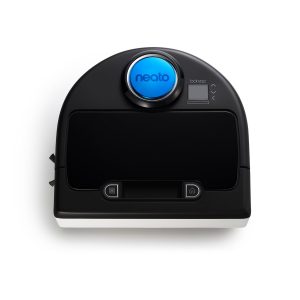 Botvac D80 is our favorite choice if you're looking for a vacuum, especially for pet hair.  The unique D shaped design makes it different from other robotic vacuums. One of the worst parts of this device has which is lower storage capacity and for this reason, you can't run it for a long time. There are more things to know about this product, scroll down below.
Features
The D80 robot has a D-shape
It uses an automatic rechargeable battery.
It has high-efficiency filters for removing fine dust and allergens from hard floor surface and carpets.
It methodically cleans multiple rooms because it uses laser technology which aids mapping and scanning before living room.
The most remarkable feature of Botvac D80 is that it does not use virtual walls to restrict its movement but it will rather respond to magnetic strip boundary its owner makes for it.
Check Neato Botvac D80 latest price on Amazon
Our Recommended Best Robot Vacuums for Pet Hair
If you're tired of your cat, dog or any other pets hair then we recommend below cleaners for you. These will perfectly fit your needs. As a pet lover, you may need to vacuum multiple times than a non-pet lover. Because their hair can give you nightmare especially if you have allergies.
Almost every pet owners biggest headaches is how to clean their cat or dogs hair. It was hard back then by using the traditional vacuum cleaner but now robotic vacuums made it easy for cleaning hair.
It's a kind of a dirty secret that most of us love our pets but hates their hair. So today we will recommend you the best robotic vacuums for your cleaning the hair of your cute pet. Please click one toggle button on the name of each product to read the review.

Neato Botvac D80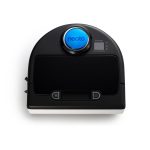 Neato Botvac D80 is one of the most featured vacuum cleaner on Consumer Reports. The unique D shaped design of this robot can clean every corner of your room where other won't able to reach. The extra large dirt bin of this vacuum robot make it more worthy to collect lots of dust and dirt. Below is a quick short review of Neato Botvac D80.
Features: 
Unique D shaped Design
Can set schedule for Auto Charging
Big Bin Box
QNX Neutrino operating system for better Navigation
Impressive Magnetic Boundary Markings feature
Long battery life in one charge
As far as the performance its use the latest power cleaning system called SpinFlow. Which use brushes that are 50% larger also the side-spinning brush clean the edge of the rooms more effectively. Below are the Pros and Cons of this robot.
Watch a video review below

Overall our #1 choice is Botvac D80 if you are looking for a vacuum for your Pet Hair. However, there is two more product available you can see by toggling below products.
iRobot Roomba 690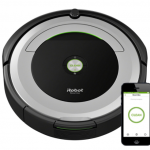 iRobot Roomba 690 works with Amazon Alexa and the Google Assistant. It also a pretty good choice for cleaning pet hair. It featured on PCmag and they quoted:
iRobot's Roomba 690 vacuum offers lots of functionality for the price, including control via smartphone and support for voice commands through popular smart home devices.

PCmag
Features
3-Stage Cleaning System
Auto-Adjust Cleaning Head for different type of floor
Voice activated and App Controlled
Self charging
Two main cleaning brushes
iAdapt Navigation Technology
Watch a short video overview of iRobot's Roomba 690

Overall our #2 choice is iRobot Roomba 690 if you are looking for a vacuum for your Pet Hair.
Best Budget Robot Vacuum Under $200
Robot Vacuums are expensive comparing the traditional vacuums. But it false! There is so many cheapest robot vacuum are available under $200. And we have picked the cheapest ILIFE V5s Pro from our top 5 Robot Vacuum list.
Why Is ILIFE V5s Pro The Best Budget Robot?
This device is one of the featured vacuum on gearbest.com. We didn't just select it the for its cheap price. There are lot's of thing that this $189 device does. One of the cool features is it does moping floor separately.  Other features that this cheapest robotic vacuum has is:
Self-Charging
Can set schedule cleaning
i-Dropping technology which enables wet mopping
Four cleaning methods
2 hours of Working Time in one charge
User Testimonial
I've had the ILife V5s Robot Vacum Cleaner with Water Tank for 2 weeks.  My son named ours Robbie, and Robbie has so far been a godsend!  I wish I'd bought him 2 years ago!
-TanyaZ
Check ILIFE V5s Pro price and availability on Amazon
Conclusion
So here you have it. We hope you can come up with a decision before buying any of these vacuum robots. However, we recommend iRobot Roomba 690 because the worst side of this robot can be fixed by upgrading the parts. Get your home cleaning to next level by purchasing any of these smart robot vacuums.