11 Jan 2017
Best Home Automation System Solutions for Cleaning, Monitoring, Lighting, Gaming
Life is hard as it is. Many people are already living hectic lives when it comes to their jobs and their day to day existence in the society. Therefore, they expect their homes to be a place of comfort; a safe haven that they can retire to with one thing in mind- comfort. Comfort might mean a lot of things to different people but we can all agree that an automated home that takes away a lot of your manual processes in your home promises a lot of comfort and that is why more and more people are continuing to invest in setting up a smart home. However, setting up an automated or smart home is not an easy task for a number of people, one might get overwhelmed with the slew of products on the market or even get confused about where exactly to start from. This is where companies that offer automated home solutions come in; by providing various and specific smart home solutions that cover different aspects of your life. These different aspects of the smart home system is known and referred to as smart home solutions. We have different smart home solutions and we will now proceed to discuss some of them.
Different Home Automation Solutions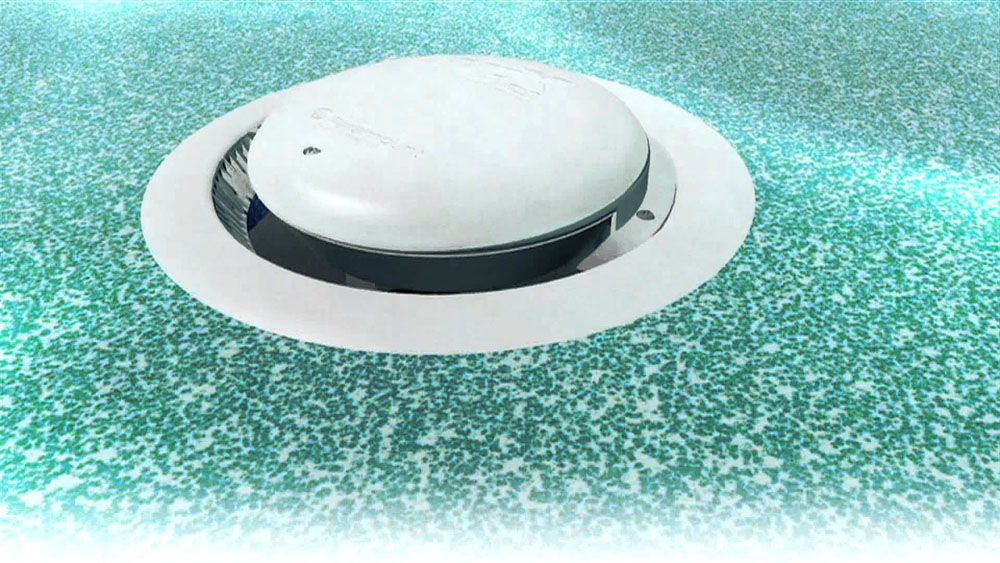 1. Home Automation Cleaning System Solution
Technology is advancing daily and as it has continued to expand, more and more work that has been carried out by man is being transferred to machines, But with the introduction of home automation, things are getting a lot more interesting; not only are these tasks being carried out by machines, but the machines can now be programmed to carry out these tasks with little or no interference from humans. That is the basis of a smart home system and the area of cleaning is not left out. There are a lot of products on the market that were manufactured specifically to take care of your cleaning system and these smart home solutions range in specifications and price range. Some of these cleaning system solutions include vacuum cleaners and floor wipers that can be automated to function at set time and dates. These cleaners also some with sensors that help them identify and manoeuvre around obstacles, so you can be sure that they will not leave your house looking like a recycling site. iRobot's Roomba, Samsung Navibot Vacuum cleaner, LG Hom-Bot 3.0 Smart robot vacuum cleaner are among others, some of the best smart home solutions when it comes to automated home cleaning.
2. Home Automation Intuitive Monitoring System Solution
Security of one's home is a very critical need for a lot of people. Asides from the traditional need for your home to be safe from intruders and burglars alike, people want to make sure that their homes don't get burnt down because they forgot to turn off their pressing iron or because there is a gas leak. This is where intuitive home monitoring comes in; a solution that helps you keep up to speed with you place of residence and its security in every form of the word.
IP video cameras, door alarm units, wireless smoke detectors, motion detectors, and automated light switches are centrally connected to a hub that uses all these different tools to deliver an intuitive smart home monitoring solution that you can monitor from anywhere in the world with network connection. With some of the top solutions around, you can be alerted when motion is detected around your home, when there is an unusual smoke in your vicinity and when someone is trying to unlock your doors and steps to take can be suggested to you like "call 911", "call the police" etc. Some of the popular intuitive home monitoring smart home solutions include: the Piper nv Smart Home Security System with Immersive Video Camera, Nest Cam outdoor, Canary All-in-One Home Security Device, smart alarm like Scout or SimpliSafe etc.
3. Home Automation Lighting Systems Solution
You can control the lighting of your home even when you are thousands of miles of away and thanks to technology, that is not the big punch line! The real gist is that you can now set these lights to automatically come on or go off depending on the weather condition. There are now options of lights that come with sensors that help them determine if it is dark or bright and this decision helps it choose if it should come on or stay off. This new smart home solution is important to people who will like their house to look occupied when they are away on a vacation or are just travelling out of town.
Asides from the above, we also have lights that can detect motions and light up as you approach them. These automated lights will do a lot of good indoors by relieving one of the stress of groping the walls in search of the light switch when you enter into a dark room. Some of the popular offerings in this field of home automation solutions include; Philips hue, control4 light switches.
4. Home Automation Office Integration System Solution
These days a lot of people are working from home as employers are looking to further cut costs and employees are looking for more flexibility to work on their schedule and also find time for their family. As people are bringing more of the traditional office work home, there arose the need to create an office ambience in the home while making sure that the home does not lose its magic of being a home. Audio and video conferencing, sound masking and managed I.T are all integral parts of the home office integration smart home automation solution that must be well oiled for one to be able to work seamlessly from home.
5. Home Automation Entertainment/Gaming Solution
Entertainment is a huge aspect of the home and companies have continually exploited this craving for business. Sound systems, gaming consoles and other appliances lay testament to this huge need in the society. But gone are the days when one needs to be in cinemas, theatres and stadiums to enjoy the kind of entertainment that satisfies us. Televisions these days are getting bigger, the pictures are getting clearer and entertainment devices are coming with internet connectivity that allows you to download or stream new movies and shows. Smart home solutions providers have also bought into this business by providing smart home solutions that cater to our entertainment and gaming needs. Games that give you a feel of what the action really is, sound systems that automatically play certain songs depending on the lighting/mood of the room and decoders that automatically record your favourite shows when you are not home to watch live are examples of solutions that have been proffered.
There are other home automation system solutions but the ones discussed above should cover all the needs of your smart homes and they should cater to your basic smart home needs. However if you are looking for customised options, most smart home solutions providers have a department that will look into your peculiar needs.